Gulf's famous blue and orange is back
Gulf is back in motorsport. "But they never left," you might rightfully be saying just days after Gulf Racing finished fifth in class in the so-called Lone Star Le Mans 6 Hours of CoTA.
But at the Gulf Racing Fuels launch at the Royal Automobile Club, that was conspicuously absent from any mention.
Instead the focus was on the past, and the expanded scope for the future and getting 'Back to the Front' – its new mantra.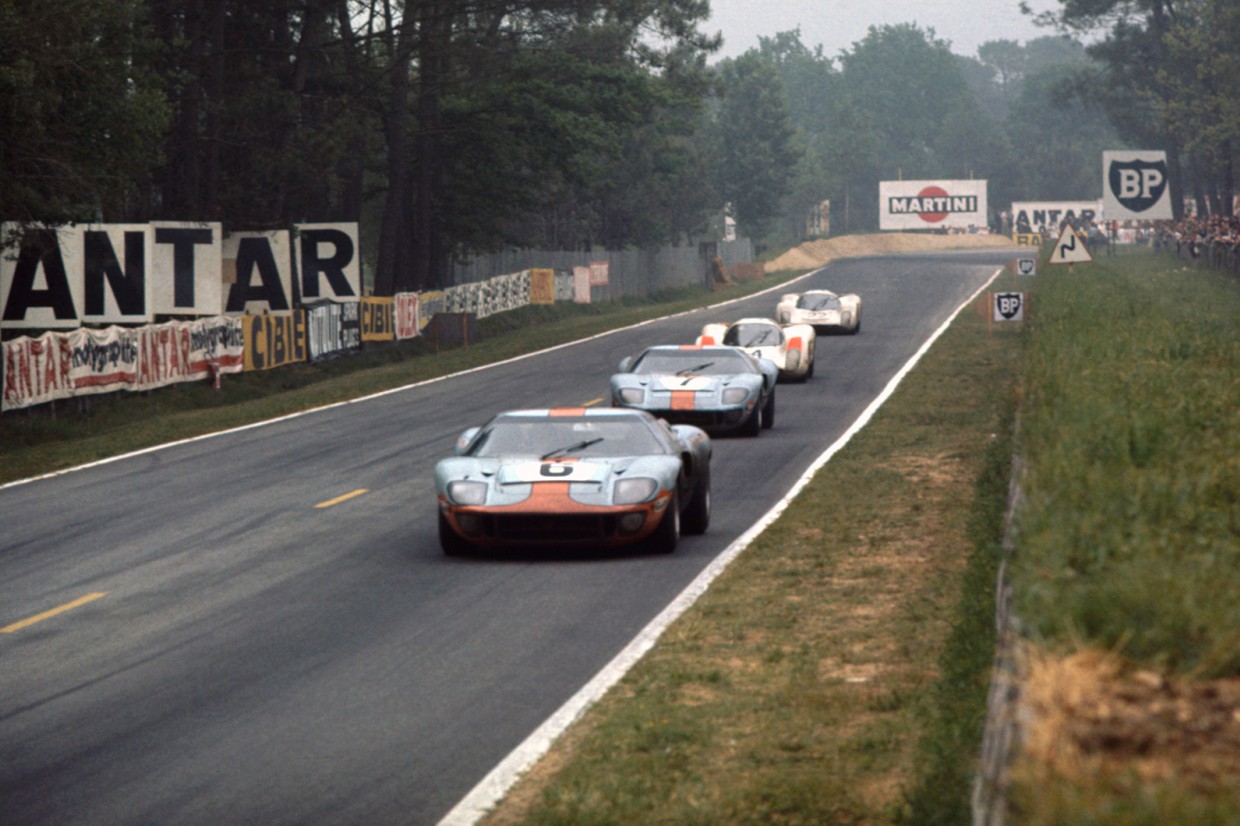 Ford GT40s line astern down the Mulsanne
On hand and on stage were stars threading through Gulf's heritage, with Jackie Oliver stealing much of the limelight.
Rightly so perhaps, for he and Jacky Ickx secured Le Mans honours for JW Automotive and Gulf in 1969, the final outright victory for the Ford GT40 not just at Le Mans but ever, internationally speaking.
Oliver joined reigning Le Mans winners Gulf that year, in near-as-dammit his Formula One prime. He concluded the season having played a vital part in one of Le Mans' most remarkable finishes ever, as Ickx went toe-to-toe with Hans Hermann in the Porsche 908. It was one of three Gulf-liveried JW Automotive GT40s in the field, which helped immortalise the orange and blue cars for ever.
"Gulf Oil is success," reckoned Oliver on the night. "I'd never seen an orange and duck egg car before then, and I don't think they would have expected it to still be remembered so much now."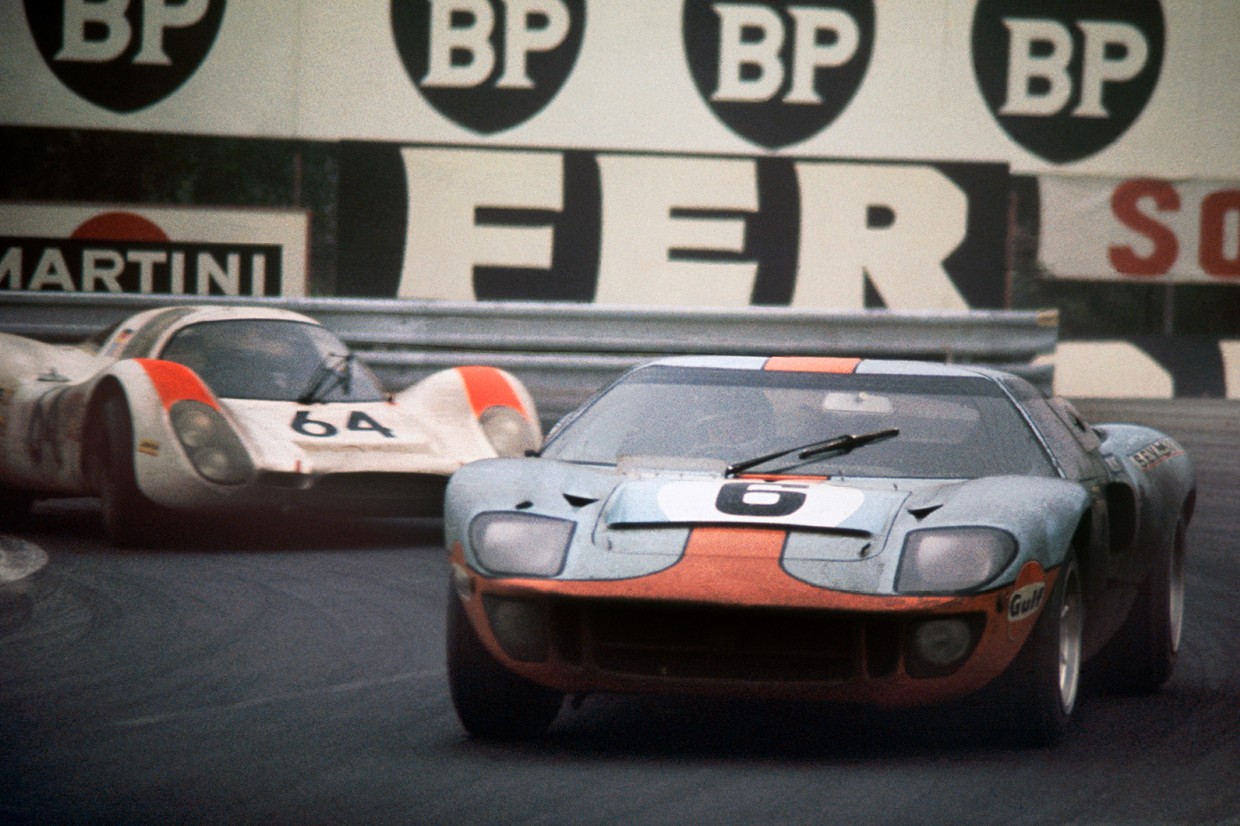 He reunited with the famous colours in the Porsche 917, a car and colour combination which inspired a 15-year-old James Weaver – also among the guests on Pall Mall. "I remember going to Brands Hatch for the BOAC 500 and [Pedro] Rodríguez winning in the Gulf 917," the affable Brit recalled.
"He raced with the number 16. And when I did Daytona for the first time, with Bob Akin, Rob Dyson's team ran a Porsche 962, numbered 16.
"I said then that was who I wanted to drive for, and the next year I did."
Scroll forward to 1996 and Weaver would wear Gulf colours at Le Mans, racing a McLaren F1 at La Sarthe and take ninth place with Ray Bellm and the previous year's winner JJ Lehto.
A Gulf-branded F1, like the 917 and GT40 before it, soon transferred into the mainstream. But where the image of two 917s going doorhandle-to-doorhandle through Radillion, or drifting in unison out of Druids at Brands Hatch, gave immortality, the McLaren's was by means of a pencil tin, some might recall.
Still, fame nonetheless. And the Gulf-coloured F1s and F1 GTRs are possibly more widely remembered than the all-black actual 1995 winner.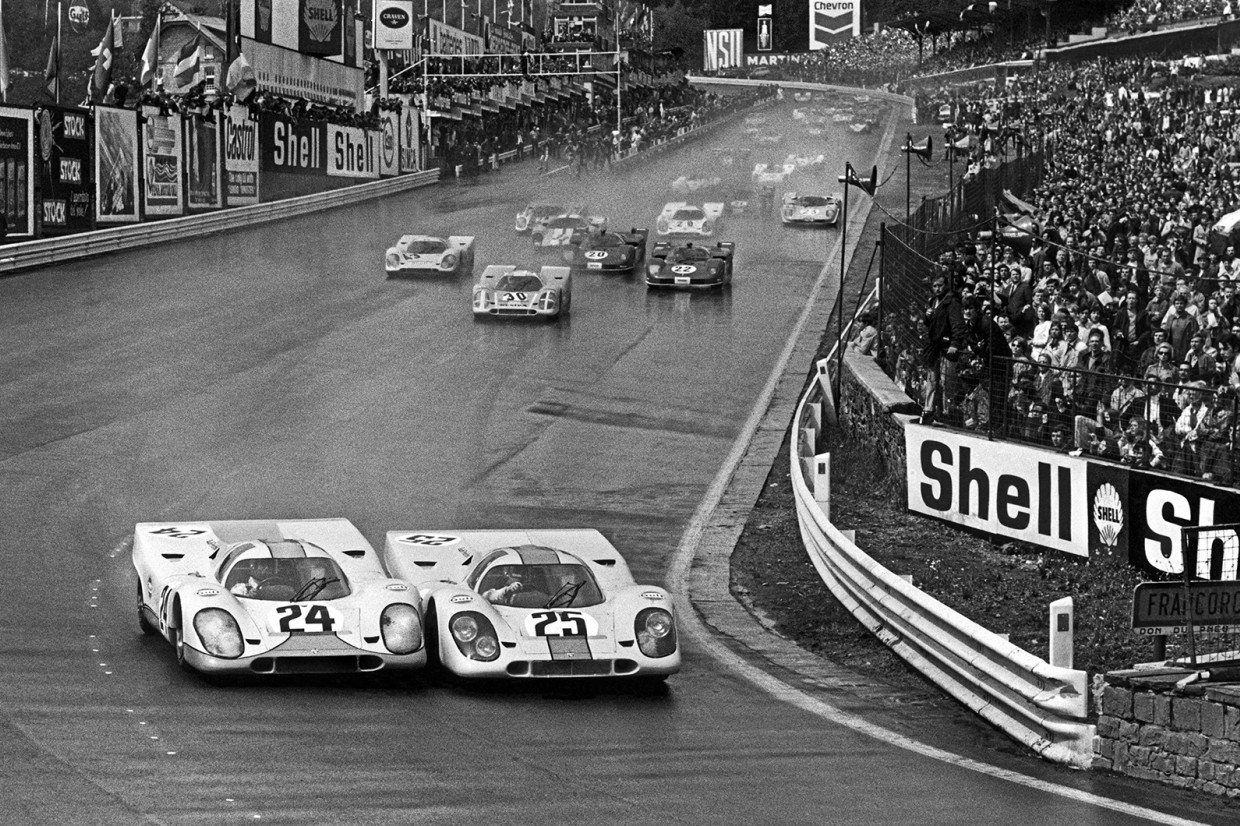 Also on hand at the exclusive Club was John Watson, a man better remembered for scoring Penske's first and only Grand Prix win and his four victories with McLaren than for any outings in a blue-and-orange sports car.
He spent one year with Gulf, 1973 in the Mirage M6 Ford, but his Le Mans outing ended before it really began when Vern Schuppan crashed early on.
His best result? Fourth in the 1000km Österreichring with Mike Hailwood, who Watson declared to be the perfect sports-car racing teammate. "He'd just get in and drive, which is how I approached it," said Wattie.
Two years later, with Ickx and Bell together again, a Gulf-liveried car won Le Mans once more. The Mirage GR8's victory has also proved to be the last (so far), despite the efforts of cars such as the Kremer K8 that welcomed guests to the launch event.
Taking up the centre of the Rotunda, still wearing its C&SC sponsor sticker, it is a roof-less development of the 962 built by 1979 Le Mans winner Kremer. Group C had died its slow death, Le Mans was in a one of its periodic lulls, and the car claimed a front-row start.
Not pole, and that still irks Bell according to team manager and fourth member of the panel, Graham Lorimer: "I saw him at an event and the first thing he said was, 'We should have had pole, you know!'"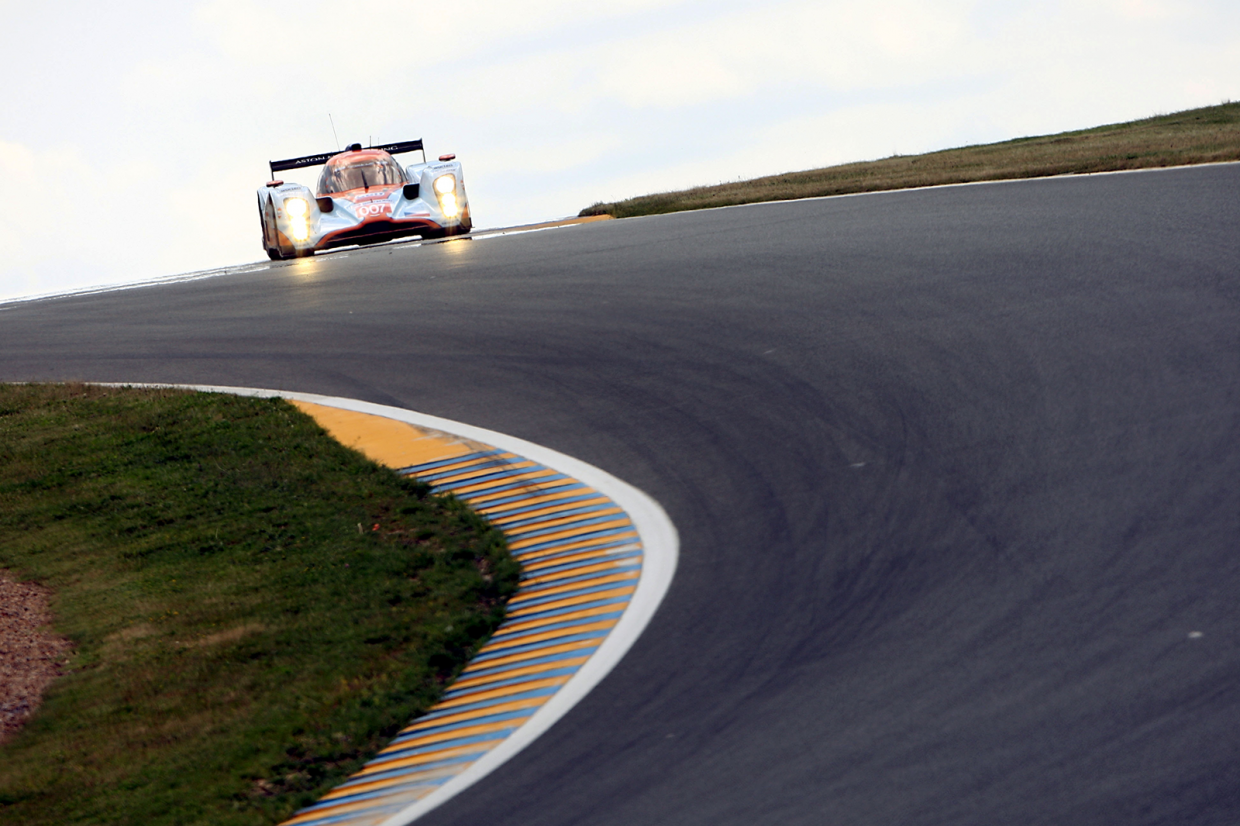 The (Lola) Aston Martin DBR1 was perhaps the most attractive Gulf-liveried car since the 917, sounding glorious, too. It still does, in fact, as often displayed when it screams around in the Masters Endurance Legends series.
And while in 2008 an Aston Vantage won GT1 honours with Gulf colours, the less said of the two AMR-Ones in the better. All six laps (combined) of them.
Now Gulf Racing Oils is expanding from grassroots, including historic racing, to the top of racing. Eagle-eyed spectators at Silverstone will have noticed the Gulf fuel station that has been in the old paddock for a couple of years now, and maybe that famous logo will be a more regular sight elsewhere.
As a gateway into the history of sports-car racing for new fans, a bit more blue and orange can be no bad thing.
Images: Motorsport Images